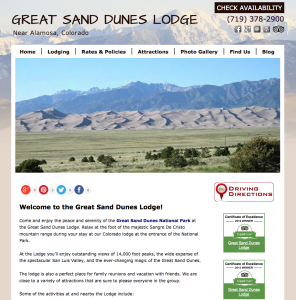 We are very excited to unveil our new responsive web site designed by Acorn Internet Services, Inc.
We really like this new bold design. It is very different from our previous site. We hope you enjoy discovering our lodge and the San Luis Valley.
This is our first official blog post! We can't wait to start blogging. Our old site did not have this feature, so we are looking forward to sharing information with you on our new blog.